Hello everyone!
I wanted to reach out and go over some details for your upcoming mini session. 
Location:
We will be shooting at Elwood Pumpkin & Christmas Tree Farm in Huntington, NY. When you arrive, you will park in the parking lot and then walk a short distance to the farm which is to the left of the entrance ( from the direction you drove in) If you have ANY trouble finding me please reach me on my cell at 718-864-1180. I will have an assistant with me ( Nicolina) who will be answering my phone and helping to guide you from the parking lot to the shooting location.
Being a farm, The parking lot itself is made of dirt rather than concrete, last year it had rained the day before and the parking lot was still a little muddy. The area where the trees and grass are was dry- but plan/park accordingly. For example, if wearing heels- maybe bring flats or boots and change when you're at the shooting location part of the farm.
Image Source : Yelp
Available Props:
Our backdrop for your shoot are these beautiful rows of evergreen trees! There is no formal seated setup, However, I will have props available to you if you choose to incorporate them. Available props include wreaths, multiple signs, a wooden crate to sit little ones, and non-glass ornaments.
If you are not comfortable using props that others may have touched, or wish to incorporate your own, please feel free to bring them along!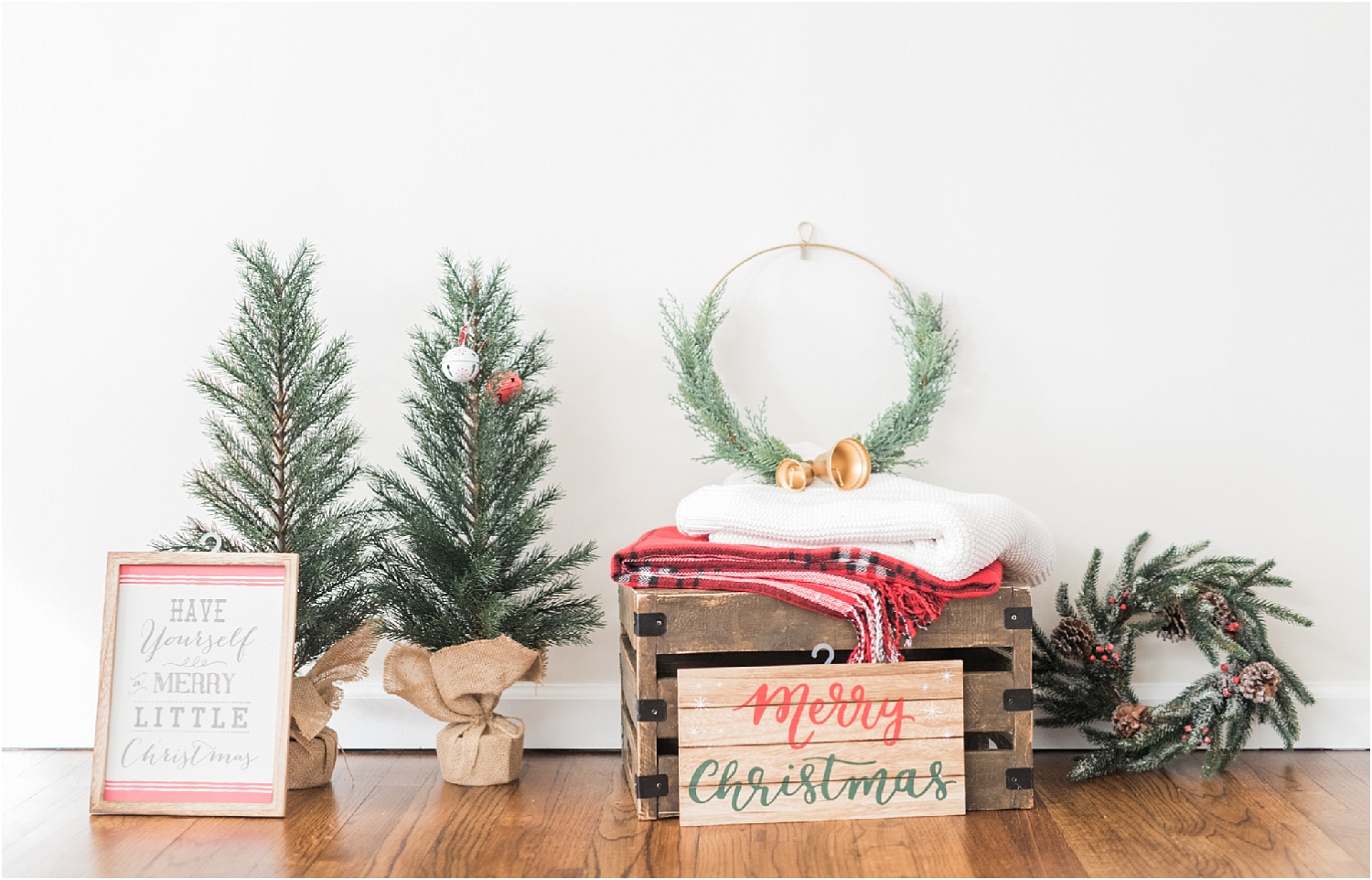 Helping the Kiddos:
For young children, please plan to get in their nap and a filling lunch before your session (if applicable) Feel free to bring anything else that may make your child feel comfortable. Small snacks (Cheerios, Puffs, etc.) work great even in between shots and aren't messy! A favorite small toy, or music may help put them at ease. You know your child best.
Treasure Chest
I will also be bringing along a small treasure chest filled with candy, small toys, toy cameras, & bubbles! Feel free to use the treasure chest to motivate your child. If necessary, we can keep the chest visible & they can choose treats from the treasure chest at the end of their session. If for any reason, you do not want your child to be given the option, please let me know and I will tuck it away during your session.
Payments:
For final payments, please bring a check to "Jennifer Lam Photography" or the exact amount in cash in an envelope with your name on it. This ensures that money handling does not cut into your shoot time. 
Timing:
All mini sessions are booked back to back. There are only a few minutes built in between every session. For this reason, it is critical that you are on time. I will not be able to extend your session past the end time indicated on your contract if you are late arriving. Please arrive 5 minutes before your session officially starts. If arriving before that time, please be respectful to the other families. Having an audience (of strangers) may distract young children or make people uncomfortable, so please keep a little bit of distance between you & the family that is shooting while you wait your turn. 
Your session slot is listed below:
1:00-1:25: Alexandria
1:30-1:55: Violeta
2:00-2:25: Breanna
2:30-2:55: Ai
3:00-3:25: Anna
3:30-3:55: Patricia
Parking & Restrooms
There is on site parking, but I have been informed that there are "limited restroom facilities." If driving a long distance, there is a diner, Dunkin Donuts, and library within 3 minutes from the farm entrance. ( SORRY!)
Weather
The forecast for Saturday looks like it will be sunny and 60 degrees! I recommend dressing children appropriately & bringing along sweaters, jackets, blankets, etc. These can be incorporated into the shoot, or used in between shots if it gets cold.
Your Safety
For your safety, hand sanitizer will be available and utilized in between each session. I will be wearing a mask during your session, and the farm is huge and typically pretty empty, making it easy to socially distance =)
Holiday Cards
I am pleased to partner with Minted.com this year. Use the code HOLPHOTOJLAM to get 20% off your order of Holiday Cards and PHOTOPROJLAM to get 15% off year round. I do get a commission when you use this code, but feel no obligation to do so. You will have your photos in time for Black Friday/ Cyber Monday sales too!